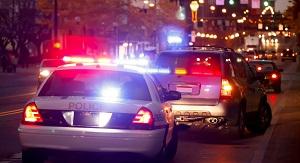 My name is Clayton Griessmeyer and I am a criminal defense attorney.  I help people who have been charged with crimes.  I hope you give me a call for a free consultation regarding your case because:
I am a solo lawyer who answers his own phone-you won't end up dealing with a secretary, paralegal, or associate attorney you did not hire/ meet with;

I care about people,

I understand people have different expectations and concerns when hiring a lawyer and I work with each person early on to help them determine realistic goals and outcomes for their case;

I enjoy court and spend many of my days in court fighting for criminal defendants like yourself.

I offer credit card payment and payment plans to help clients afford hiring an attorney.  I handle a few cases each year pro-bono/ for free.
Below are a few of my past clients-Note, each case depends on the facts of that case. Results vary. Do not assume similar results can be obtained in your case.  These are some of the best outcomes of many cases:
Dane County Felony Jury Trial-Forgery.  Not Guilty. June 12, 2012.

2nd offense OWI and OAR-alleged .11 bac.  Case Dismissed after assistant d.a. caused mistrial at the jury trial.  January 28, 2013.

Felony possession with intent and felony maintaining a drug dwelling 15.5 pounds marijuana.  Case Dismissed. October 11, 2012.

Robbery with use of force. Case dismissed. November 20, 2012.

Theft/ordinance from grocery store.  Case dismissed. October 26, 2012.

Possession of marijuana and possession of mushrooms.  Case dismissed. March 29, 2011.
Statewide Representation:  I will travel to meet you.  I have offices in Madison/Verona and Milwaukee.
Trial Lawyer: Experience representing criminal defendants from traffic tickets to serious felony charges.

Settlements/ pleas, argued sentencings, Jury Trials, criminal appeals:  I have helped criminal defendants obtain justice through plea deals, argued sentencing, jury trial, and postconviction relief.

Experience: Trained with Gerry Spence (often referred to as the greatest trial lawyer in America), Certified by Wisconsin State Public Defender to handle misdemeanor, felony, traffic, and appeals cases.  I spend many days in court each year fighting for people and helping them. 

Not afraid to Fight Back:  Off all the areas of law, a criminal defense attorney has to be prepared for very stressful situations and unfriendly prosecutors and judges.  I respect the constitution, burden of proof, and presumption of innocence.  I care for the people I represent and fight hard to help them.
I have represented people in Wisconsin and California on the following charges in addition to many others: ● Felony Drug Possession with intent ● Felony Drug Manufacturing-Mushrooms ● Felony Maintaining a drug trafficking place ● Misdemeanor Possess ● Possession with intent-cocaine ●Amphetamine/LSD/Psilocin ● Battery ● Attempt Battery ● Disorderly Conduct ● DUI first, second, third offense ● Intimidation of a Victim ● Operating After Revocation ● Open Container ● Retail Theft ● Theft of Movable Property ● Felony Theft from Business Setting ● Resisting or Obstructing an Officer ● Juvenile Crimes ● Trespass ● Wisconsin Criminal Appeal ● Felony Fleeing/Eluding an Officer ● Felony Reckless Endangerment ● Pandering ● Graffiti ● Theft from Person ● Receiving Stolen Property ●Possession of Silenced Machine Gun ●Possession of butterfly knife ●Stalking ●PTSD as a defense to crimes ●Misdemeanor possession of cocaine ●Refusal to provide breath or blood sample ●Operating after revocation ● Municipal Ordinance violations ●Possession of drug paraphernalia