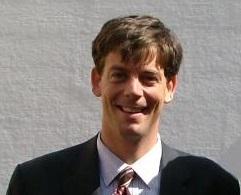 Greetings and thank you for considering me as your lawyer.  I am a criminal defense and bicycle injury trial lawyer.  I help people who are charged with crimes, and people hit by cars while bicycling.  One of the reasons I represent injured bicyclists is because of my love for sports and competition. I have been competing in running, swimming, bicycling, and triathlon races since the age of 8 and still race often.  I have always favored underdogs and therefore enjoy representing criminal defendants against the government and injured cyclists against insurance corporations.  Something that sets me apart from many other law firms is that I answer my own phone and personally handle all aspects of my client's cases.  
I care about helping people and understand the importance of hard work. My volunteer experience includes a battered women's shelter, homeless shelter, the Boys and Girls Club, Bike Fed of Wisconsin, Dream Bikes, and various other athletic clubs and organizations.  I am involved in the Dane County Community, volunteer each year as a mock trial judge for high school students, coach master's swimming at Pinnacle Health Club, and  am currently on the Board of Directors for the Wisconsin Bicycle Federation-a statewide bicycle advocacy organization for the past 25 years with 5,000+ members.  I am the ride leader for the Capital Brewery Bike Club in Middleton, Wisconsin with three bicycle route options every Tuesday and Thursday.
Before attending law school, I was an elementary school teacher for four years. While in law school at Thomas Jefferson School of Law in San Diego, CA, I won first place in the Roger Traynor Moot Court Competition held at UC Berkeley (after arguing before a former California Supreme Court Justice). I also coached swimming workouts for the Tri Club of San Diego, graduated Cum Laude in only two and a half years, and passed the California and Wisconsin bars upon graduation.
I am admitted to practice law in all of the State Courts in Wisconsin, California, the Federal Court for the Southern District of California and Western District Federal Court in Madison. I am certified by the Wisconsin State Public defender to take misdemeanor, felony, juvenile, and appeals appointed cases. I have experience representing people from traffic tickets to felonies, settlement to jury trial and appeal.  To see some of my past criminal case results click here.
I am well known in the Wisconsin cycling community, have lectured to local bicyclists and triathletes, sponsor races and rides, and advocate for bicycling and bicyclists by attending local bicycle advocacy meetings and events.  As a commuter, recreational rider and bike racer, I am very familiar with Wisconsin bike laws, and have experience in various courts throughout Wisconsin and California.  I have receceived certification from the Wisconsin Department of Transportation for completing the Wisconsin DOT "Teaching Safe Bicycling" course.  I have participated in the representation of bicyclists from all walks of life. From those who don't own a car and literally ride thousands of miles per year, to commuters, triathletes, bike racers, and those just out for a ride.  I maintain www.madisonbikeblog.com a blog as a resource for Wisconsin bicyclists. I have personally met with my State Representatives to advocate for bicycling in Wisconsin.  To see some of my past bicycle injury case results click here. 
I currently race bikes for the Mad City Velo team.  I sponsor numerous bicycle rides, races, triathlons, runs, aquathlons, and other events.  I am an active member and current Board Member of the Bicycle Federation of Wisconsin.
I trained under and consult with Bicycle Injury Lawyer Richard L. Duquette, Esq.  in Carlsbad, California. Richard Duquette has handled bicycle injury cases in Southern California since 1983.  I also trained with, and graduated from the Gerry Spence Trial Lawyers College in Wyoming in 2012.  Each year about 100 trial lawyers from across the nation are selected to attend the Trial Lawyers College to learn from Gerry Spence and others. Gerry is often referred to as the greatest trial lawyer in America.