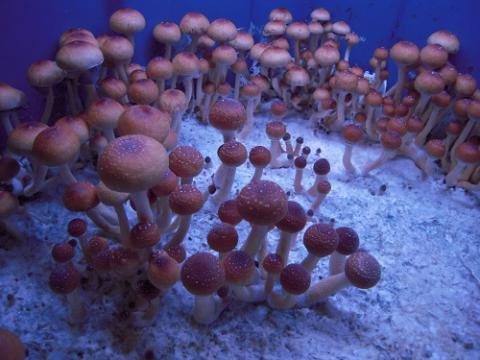 HOW ARE ILLEGAL DRUGS CLASSIFIED?
Wisconsin Statutes Section 961 generally define and classify controlled substances/ illegal drugs in Wisconsin.  There are five categories or schedules of illegal drugs.  These include Schedule one controlled substances like LSD, Psilocin, Psilocybin, Heroin, and Marijuana/ THC.  Schedule twos include substances such as opium, morphine, cocaine, amphetamines and others.  For a complete listing of substances see the Wisconsin Statutes.  
WHAT TYPES OF DRUG OFFENSES ARE THERE IN WISCONSIN?
There are many different types of offenses involving illegal drugs/controlled substances in Wisconsin.  Some of these include: possession, possession with itent to manufacture, distribute, or deliver.  There are also charges for the actual manufacture, distribution, or delivery of illegal drugs/ controlled substances.  In addition there are charges such as maintaining a drug dwelling and also enhancers or additional penalties for crimes such as using a child to manufacture, distribute, or deliver, distribution to a child, distribution or delivery within 1000 feet of schools, parks, low income housing, school buses, public swimming pools, jails, treatment centers, and other areas..  The State and or Government can also take away your license and your property including cars and can bring a civil action to evict you from your residence.  
A fairly common crime in Wisconsin is possession of drug paraphernalia.  This is generally defined as equipment or products used to grow, produce, package, store, or use controlled substances.  In these types of cases, courts look at statments by the owner about the object, proximity of the object to controlled substances, residue, and other factors.  
HOW MUCH JAIL OR PRISON TIME CAN BE IMPOSED FOR DRUG OFFENSES?
Drug crimes are very serious charges and often charged as felonies although some may be charged as a misdmeanor  or forfeiture.  The penalties range from forfeiture/fine to class C felony with up to 40 years in prison, $100,000 fine, and additional penalties and enchancements.